Dance Worlds – April 23rd – April 27th, 2020 – POSTPONED
Worlds Memo #2 – COVID-19 UPDATE 3-22-20 
SPONSORSHIP INFORMATION
CLICK HERE!! – FOR DETAILED Q&A PARTICULARLY FOR NEW PARENTS – NUMBERS AND FUNDING AMOUNT CHANGES SO PLEASE READ THIS IF YOU ARE A VETERAN PARENT AS WELL.
(Once in the document, some of you may need to click on "open with Google sheets" on the top of the screen to edit.)
Also, it may be a good idea to PRINT the Final Worlds Details Letter off for your records.
Families, PLEASE READ THE ENTIRE DOCUMENT!  It will hopefully answer any, if not all, of the topics we discussed.
POD Senior Worlds Details Letter-revised – TBA
POD Master Performance Schedule revised 
WORLDS All Performance Schedule
WORLDS GUIDE-BOOK 2019 (PLEASE READ FOR ALL CHEER AND DANCE QUESTIONS) – Received 4/19/19 3:20pm
BAND APP – Directions (please download for up-to-date information and your resource to ask questions)
Hotel INFORMATION
Disney's Coronado Springs Resort – This is where we are hoping to book our accommodations.  
An oasis set on the shore of Lago Dorado, the re-imagined Disney's Coronado Springs Resort celebrates the daring spirit of the great Spanish explorers, artists, writers and architects. Throughout the Resort, discover a blend of classic Spanish influences, imaginative Disney touches and modern comforts both inside and out—so you can feel energized and inspired during your stay.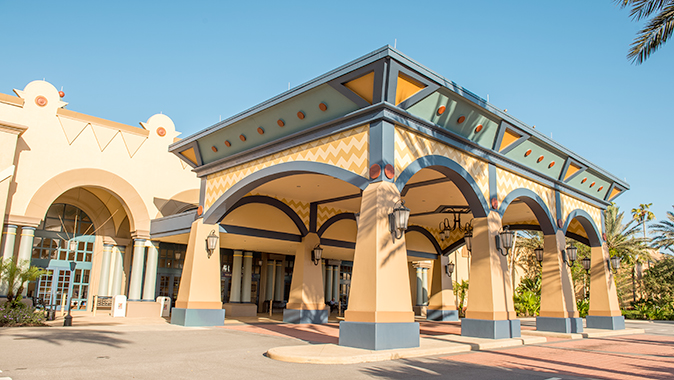 This hotel offers a variety of food options. A mini fridge in most rooms along with Keurig coffee makers.  Rooms are in easy walking distance from a number of pools.  Buses rotate facility grounds to take guests to Walt Disney World Theme Parks.
VIDEO ON DEMAND – TBA – POD is not certain if this will be consistent for the 2020 Worlds.
The Cheerleading & Dance Worlds Championships represents the culmination of hard work and preparation. The most talented teams across the globe must first earn bids to compete on the Worlds stage, only then will one claim the crown. Experience the most prestigious All Star cheer & dance event in the world.
Watch The Cheerleading & Dance Worlds 2019 streaming LIVE on April 27-29, 2019 only on FloCheer.com!
TV: Download the FloSports TV app on Roku and AppleTV 4
Mobile: Download the FloSports iOS app<
Web: Bookmark FloCheer.com in your favorite browser 
The Cheerleading Worlds – Event and streaming information
The Dance Worlds – Event and streaming information
Out of respect for the copyrights of others, all videos featured on FloCheer will be published without sound.
Link to Senior Worlds Videos 2019